1. Early Check In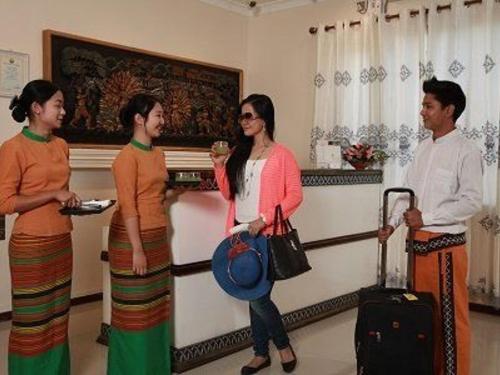 Dear Guests,
We provide early check-in for our guests especially who come with Bus. Most of the bus from Bagan, Mandalay and Yangon which departure at evening will arrive to Nyaung Shwe at early morning. By looking for our guest?s easy and comfort, we allow check in on arrival even in the morning (our check in time is 2 PM). In one condition, if there is fully occupied yesterday (the day before your arrival), we have to apologize for not giving early check in. If the guest check in early and wandering to have Breakfast, we only take 5 USD for Breakfast. So, you will need to send email or phone call before your arrival to be sure for early check in and Breakfast.
2. Free Bike Rental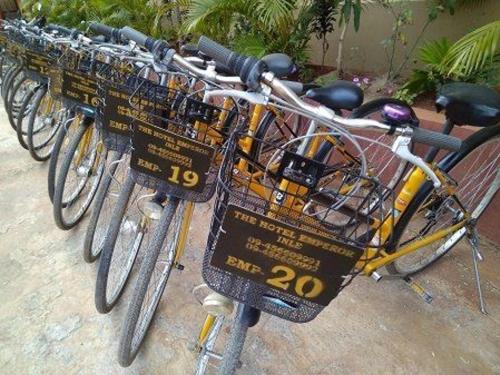 Dear Guests,
Our hotel provide free bike rental as a part of services. We only have 20 bikes so that you will need to inform us on your arrival to keep the bikes for you. You will see our region is in the center of the mountains and most of the places you may explore by bicycles. Maing Thauk Village, Hot spring and Red Mountain Wine Yard were reached by bicycle. You may take map and routine at reception for more information.
3. Hotel Located In Town Center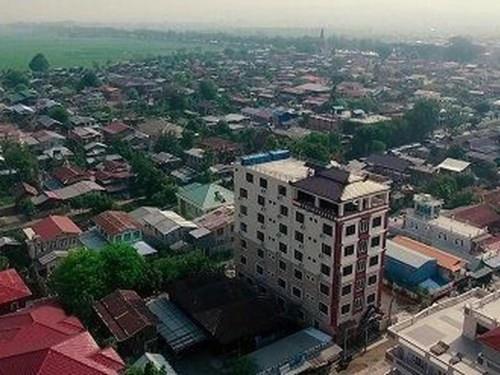 Dear Guests,
The Hotel Emperor Inle Located in town center. Accessible to bus stops, boat station, restaurants and night market easily. From most of the VIP bus stops and the hotel takes about 5 minutes? walk. From the roof top, you may enjoy the beauty of the city view at evening with sunset. Near to other services like ATM, Money Changers and stores were all around.
4.24 Hours Reception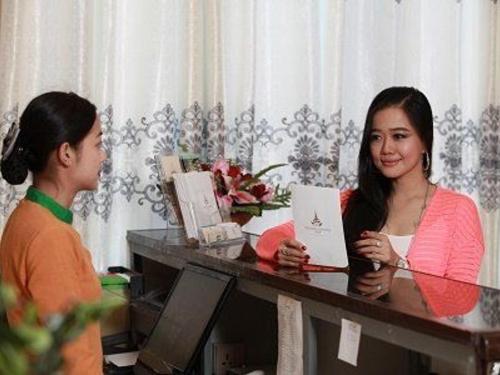 Dear Guests,
Our reception will operated 24/7 for your ease and safe. More than that, our receptionist were welcoming, giving information, arrange taxi and ticking and provide PC for internet at lobby. They greet and farewell with smiles. They will be attentive at front desk to help our guests to have amazing trip at Inle Lake. They are willing to help for your needs and problem as possible as they could.
5. Shower after Check Out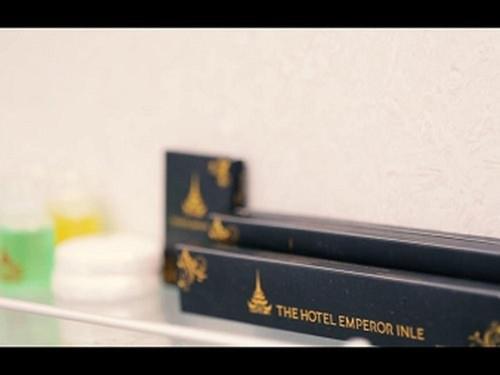 Dear Guests,
For our adding value, we have a separate bathroom for our checked out guests. Most of the VIP bus from Nyaung Shwe to other cities were at evening around 7 or 8 PM and our check out time is 12 Noon. So, you might want to have shower even check out after coming back from tour around our region. Then we created for such situation of guests to have shower without any of extra charges.
6. Turndown Service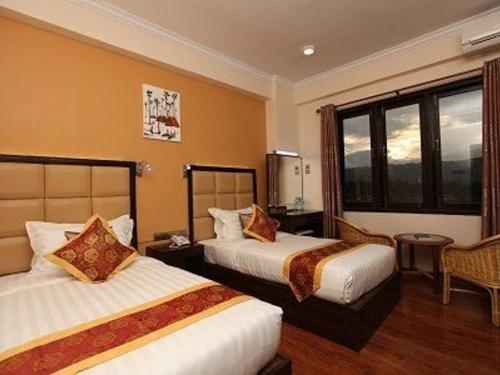 Dear Guests,
This is a kind of housekeeping service which is not perform at other 3 stars hotels in Nyaung Shwe. This service is mostly provided in resort type hotels. But we, The Hotel Emperor Inle, provide this service at 7 to 8 PM in the evening. This is fulfilling amenities used, mini cleaning and bathroom clean were perform by housekeeping room attendant. And then the staff will turn down your bed?s blanket to have easy access to your bed and have sound sleep.
7. Traditional Green Tea Served at Lobby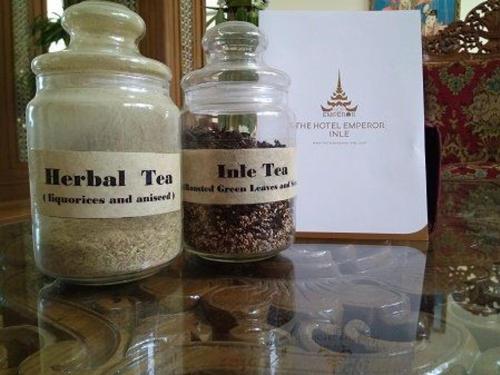 Dear Guests,
We provide tea at Lobby for our guests to have at sense of the traditions. One of the regional favorite in Shan State is Green Tea. We?d like to share this with our precious guests to have memories to our region.
8. Sunset Bar
Dear Guests,
Our hotel is on the direction of South and North. So, at the top floor you may enjoy both sun rise and sun set. For more convenience to our guests, we created bar for only in-house guests. Reasonable prices, plenty of traditional foods and fresh drinks. According to the period, there will be Happy Hours Programs.
9. Buffet Breakfast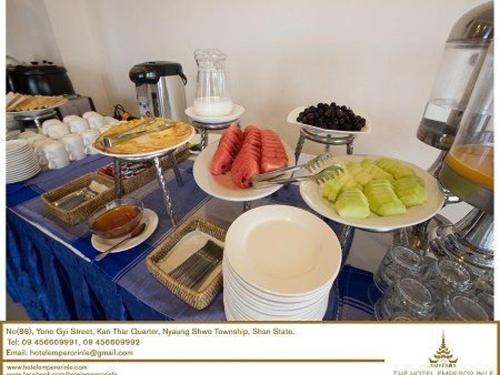 Dear Guests,
We served Breakfast included in accommodation. In the Breakfast, you may see Bread station, Asian style and Traditional all together on the table. All our breakfast set up were vegetarian expect Shan Noodle need to order if you were vegetarian. For the Eggs, you may order separately as you want. Coffee, Tea, Juice and water (cold and hot) at the buffet counter. Our staff will treat you to feel like your home.
Dear Guests,
We have other same group hotels in Mandalay, The Ayarwaddy River Hotel Mandalay and The Hotel Emperor Mandalay were our same group brother hotels. So, if you prefer to go to Mandalay after Inle Lake, this is the great chances to have special services and discount. Not less than 10 % from any travel agents site room amount. Not only discount but also Express Check In, priority early check in, free bikes rental and much more other.